FREYA Earrings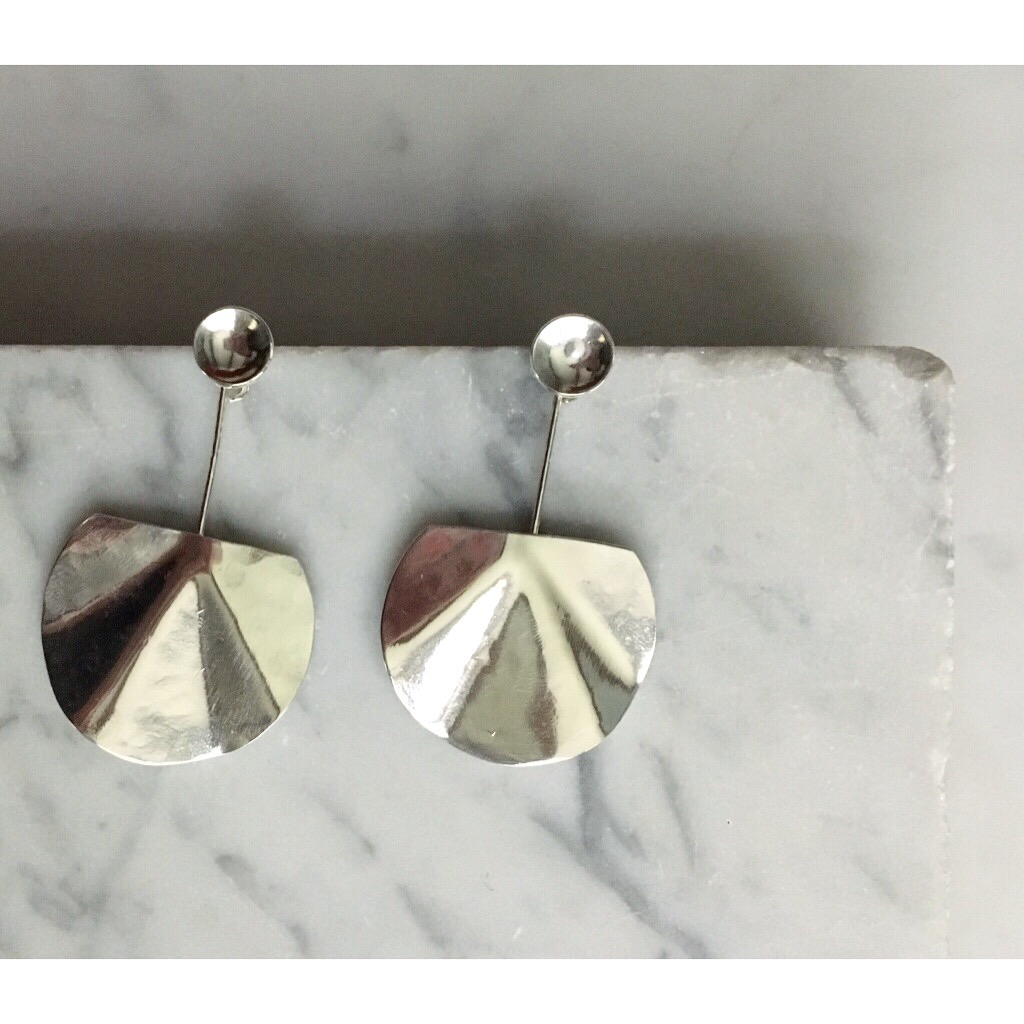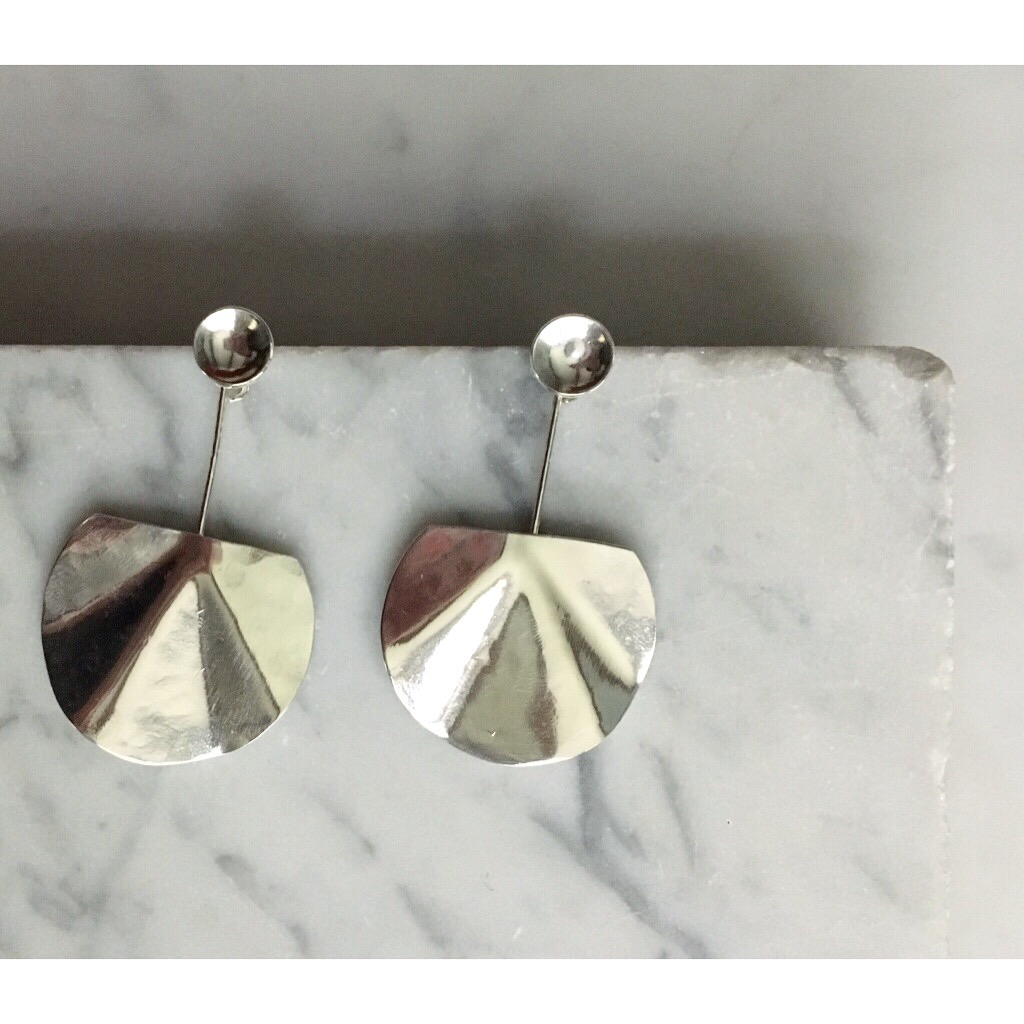 FREYA Earrings
Undulating wave-like hand-formed FREYA pendants suspended by sterling silver from an inverted dome. Lovely dimension, movement, and light reflection in these earrings. Each element of these earrings are formed by hand, so each pair will be unique.
Brass with sterling silver line and 14k gold fill post & clutch

or all sterling silver

Measures 1 3/4 inches long and 1 1/4 inch wide.
Made by hand in Austin, TX.
Each pair is made to order. Please allow 2 weeks for fabrication.